"How to be Blind 101"
English description coming soon.
----------------------------------------
Anopias nasjonalprodukt er pakken "Blind på 1-2-3". Dette er en velkomstgave som alle nye innbyggere får når de flytter til landet. Inne i pakken finner du et par briller, og to par brilleglass. Ved hjelp av disse tilvenningsbrillene skal overgangen fra 100% syn til blindhet gå lett som en lek.
Pakningen er delt inn i tre sylinderformede bokser, som symboliserer prosessen de må gjennom. Prosessen er delt inn i tre faser; 75% syn, 50% syn og 25% syn. I tillegg kommer førfasen, hvor de gjør seg kjent i landet med sitt opprinnelige syn, og etterfasen hvor de har tatt operasjonen og lever i Anopia som blinde.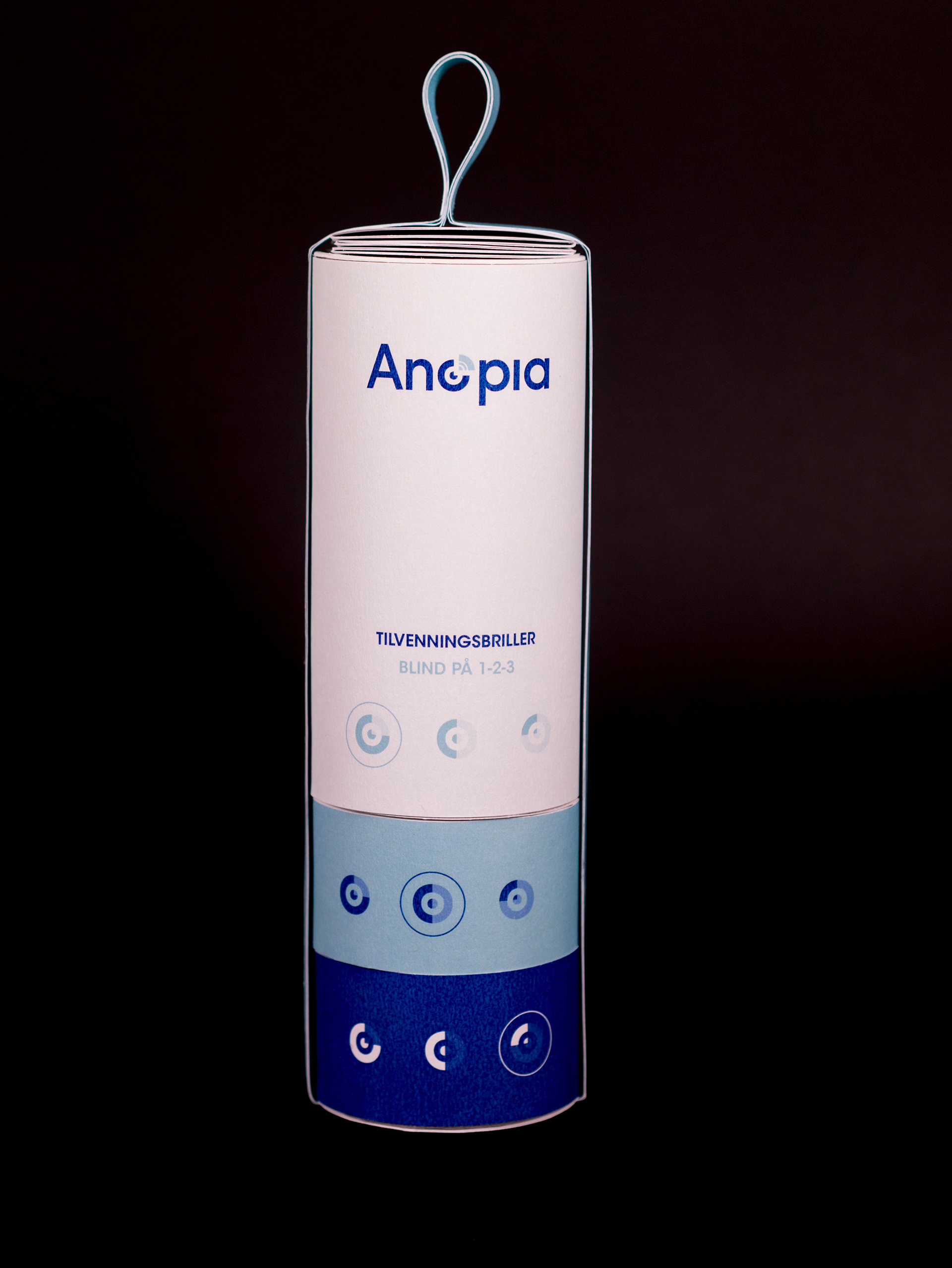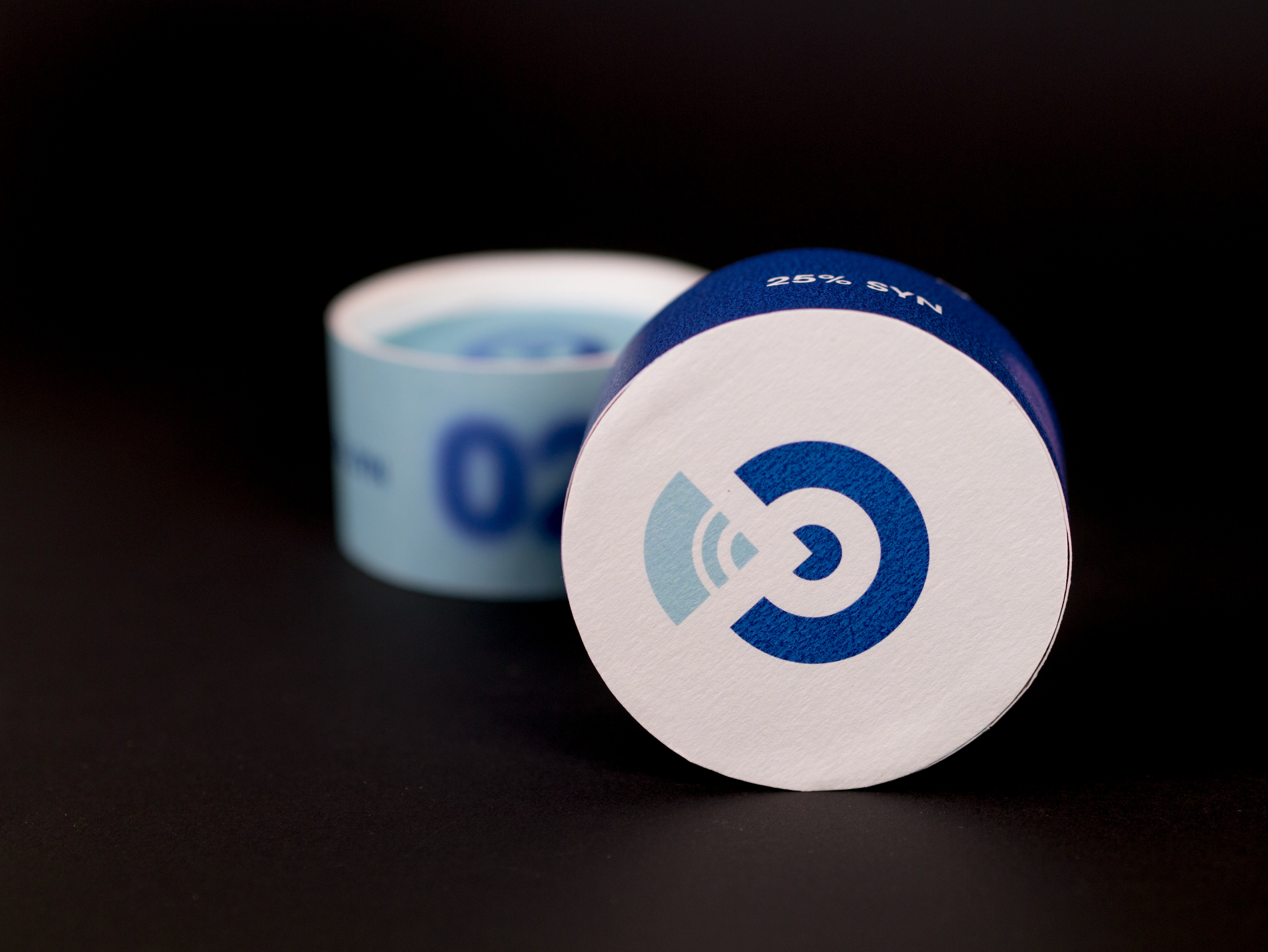 Glassene som sitter i brillene i utgangspunktet gir innbyggerne 75% syn. Inne i de to minste sylinderboksene ligger det brilleglass til å bytte ut de originale glassene. Disse er sotete og skal simulere 50% og 25% syn.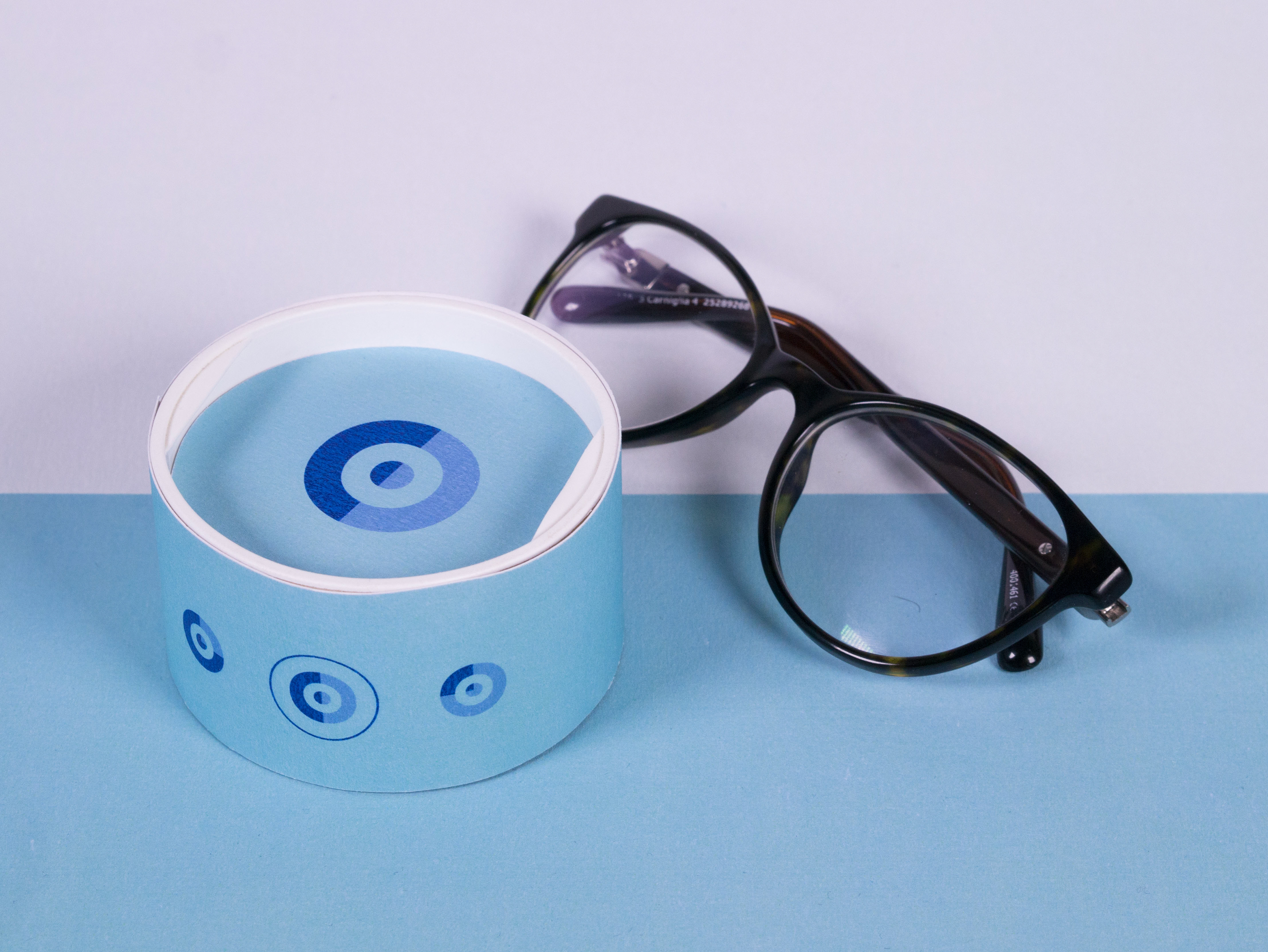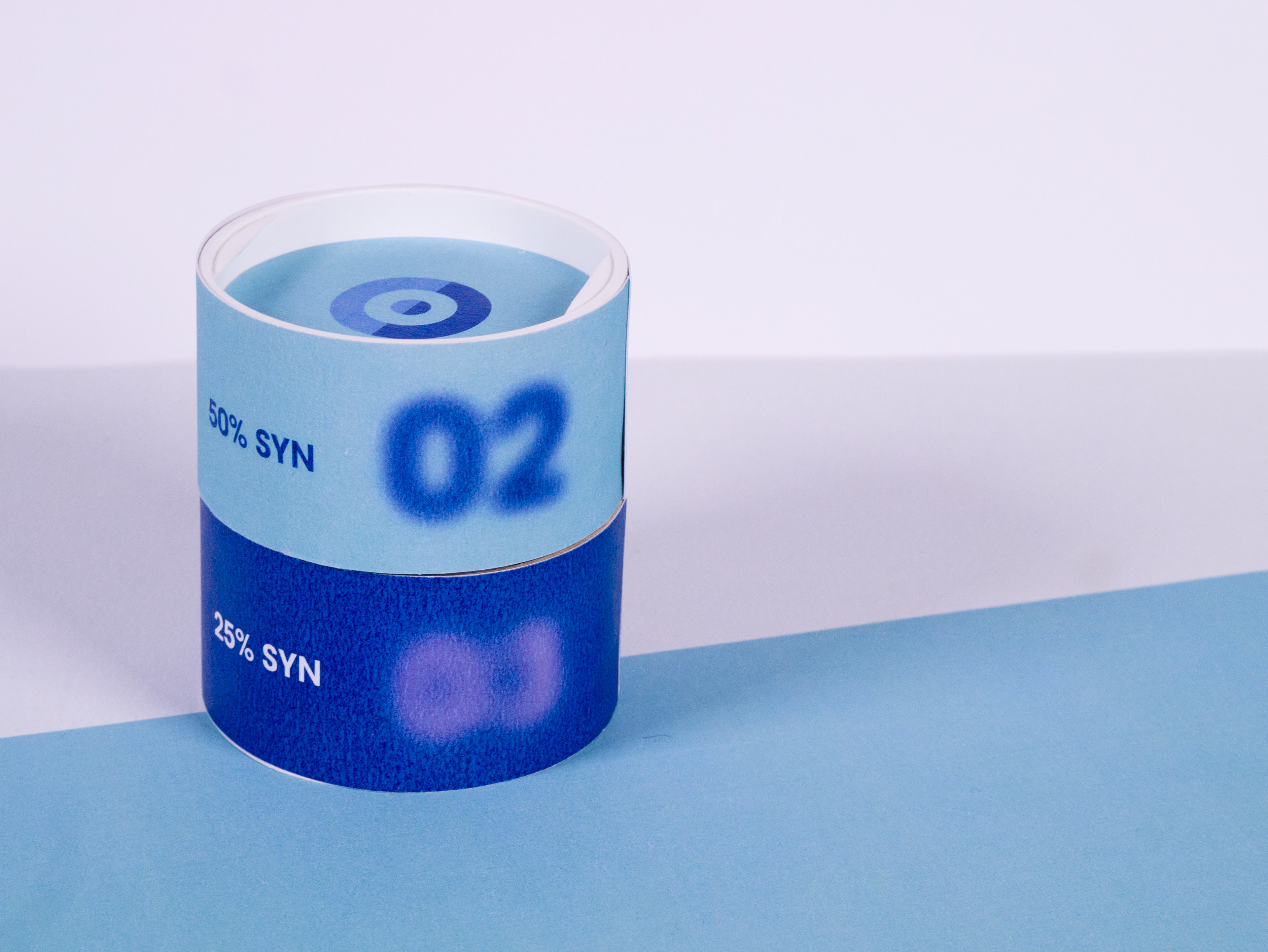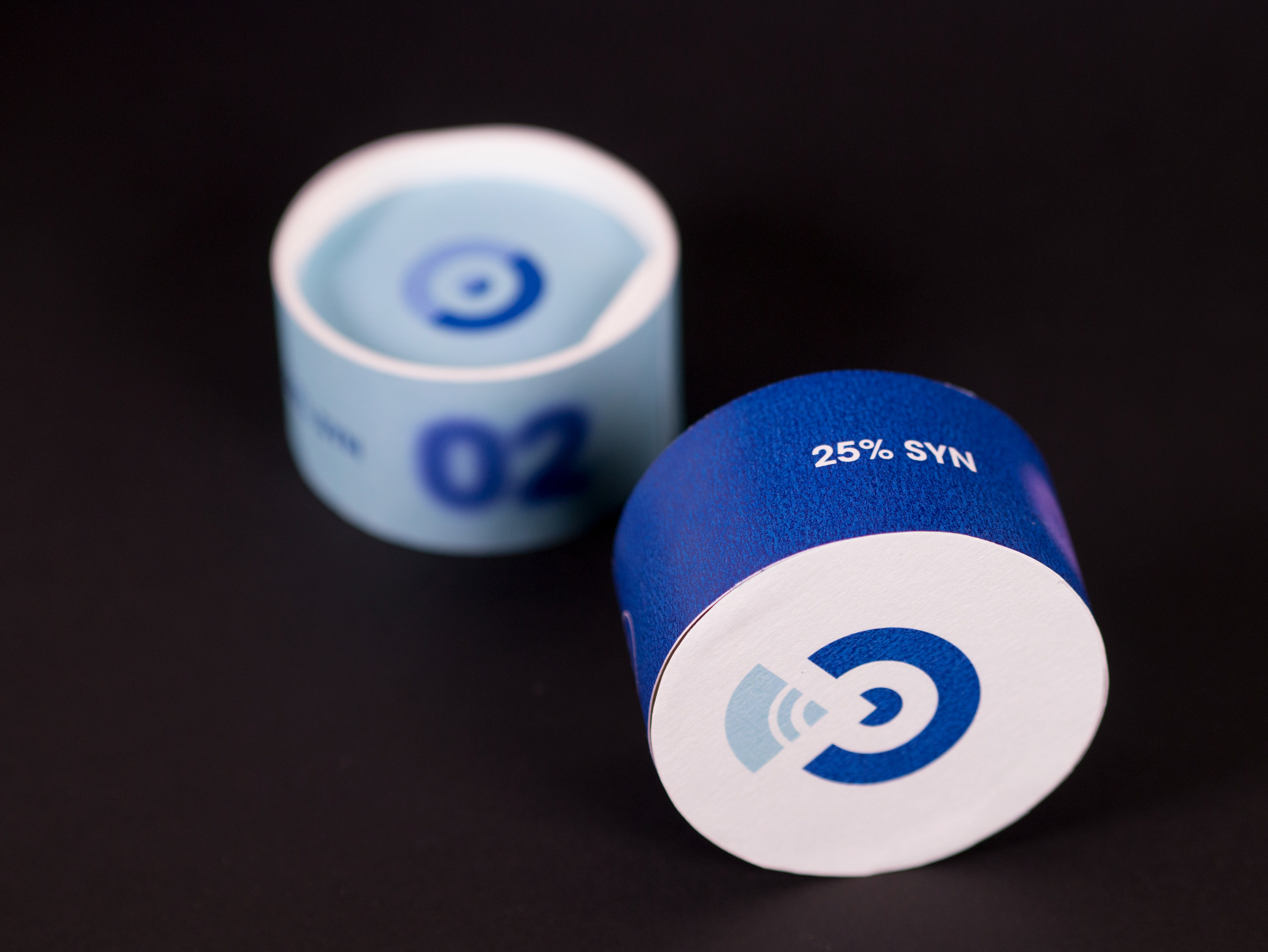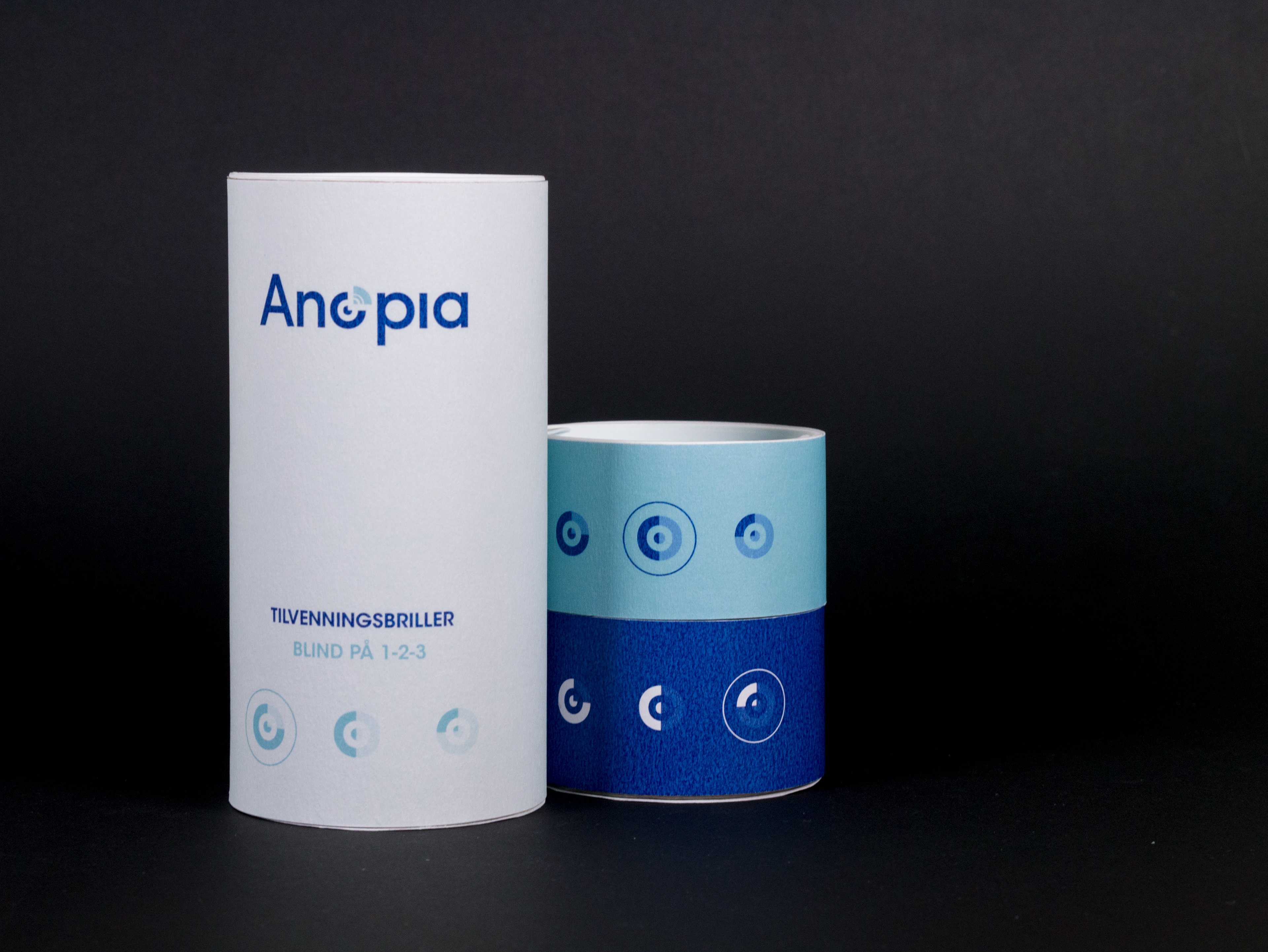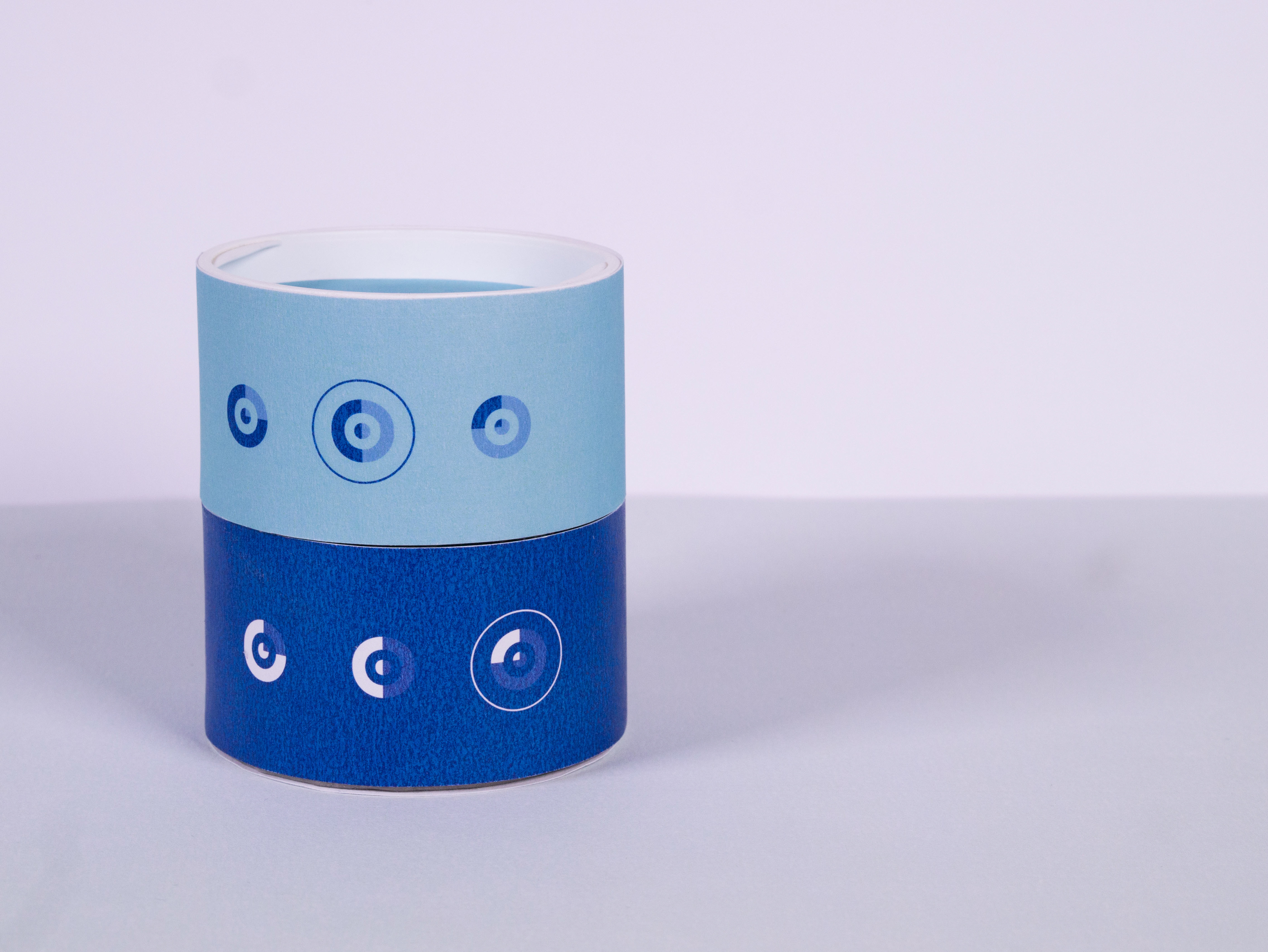 De tre sylinderformede boksene holdes sammen av en taktil brettekonstruksjon. Denne vil innbyggerne få beholde etter de er ferdig med tilvenningsbrillene, som et slags diplom eller minne på prosessen de har gått gjennom.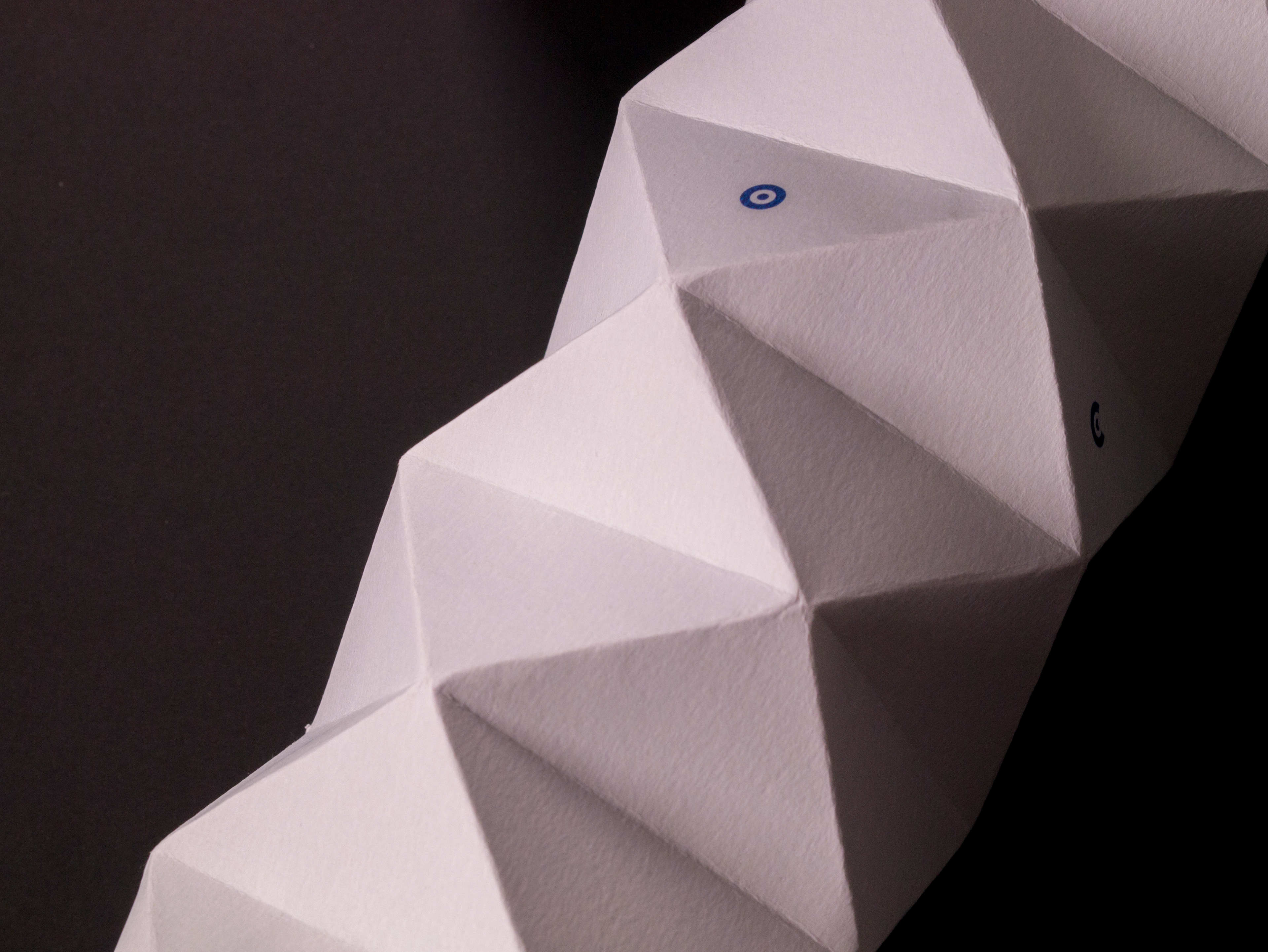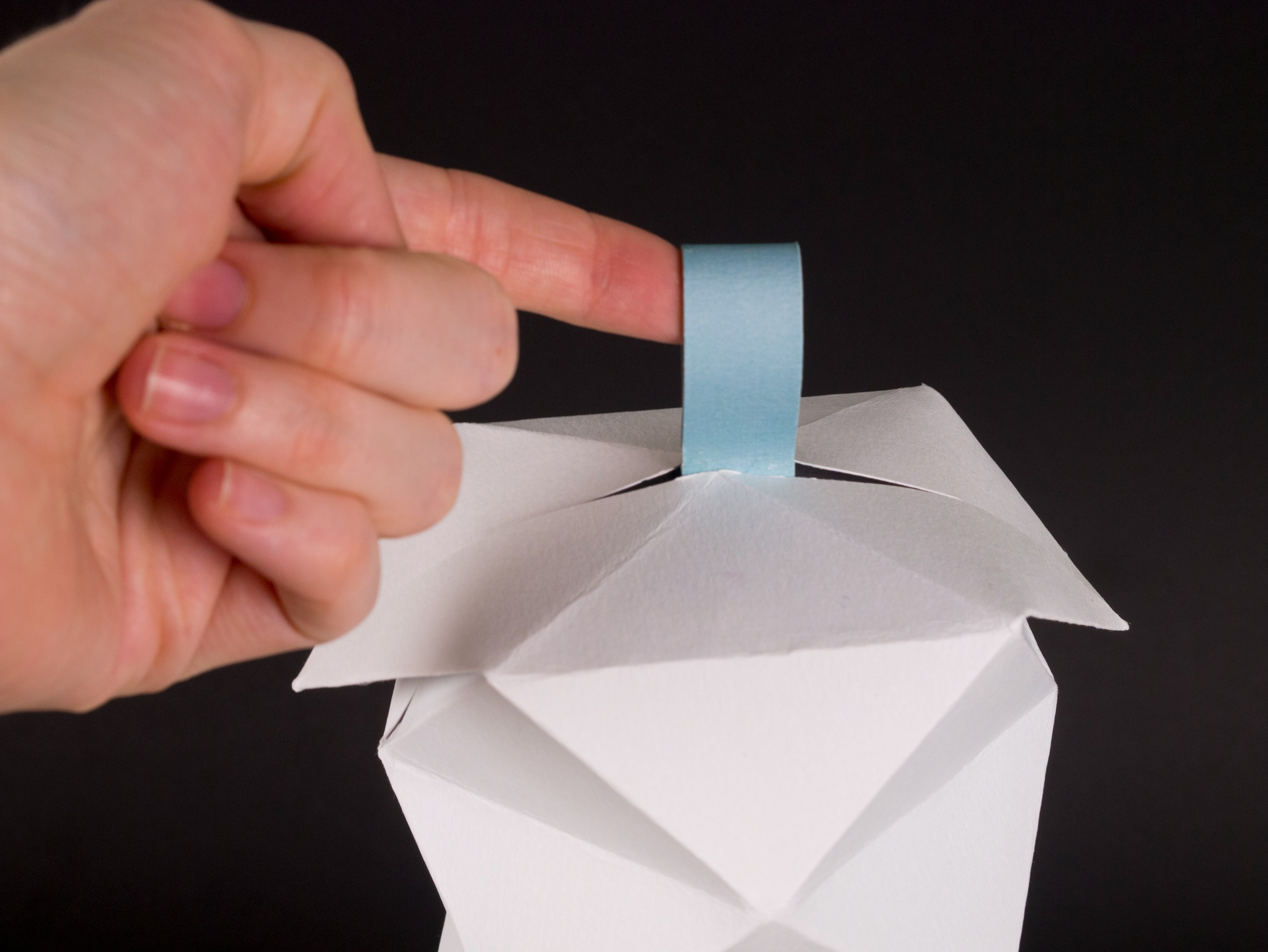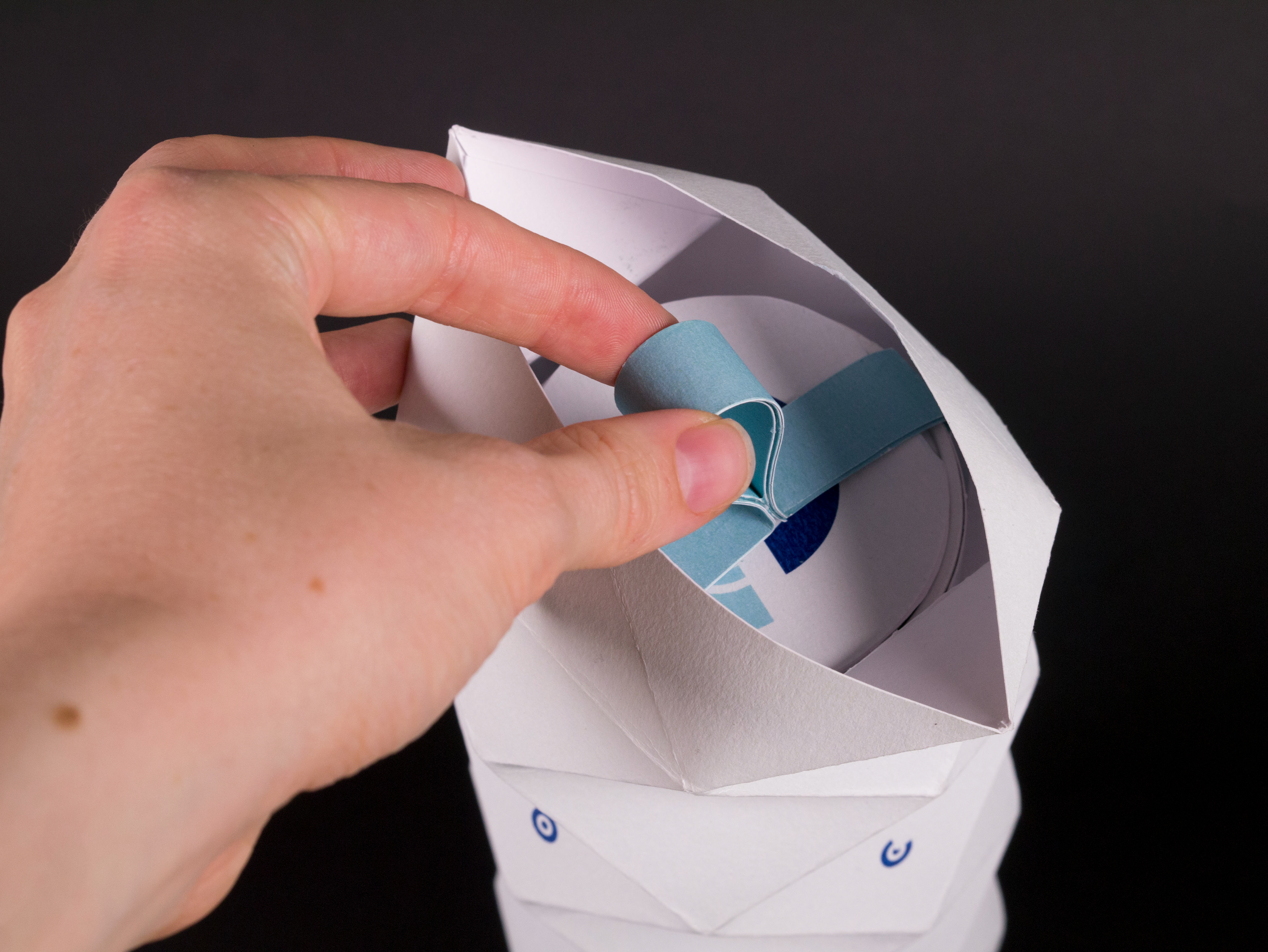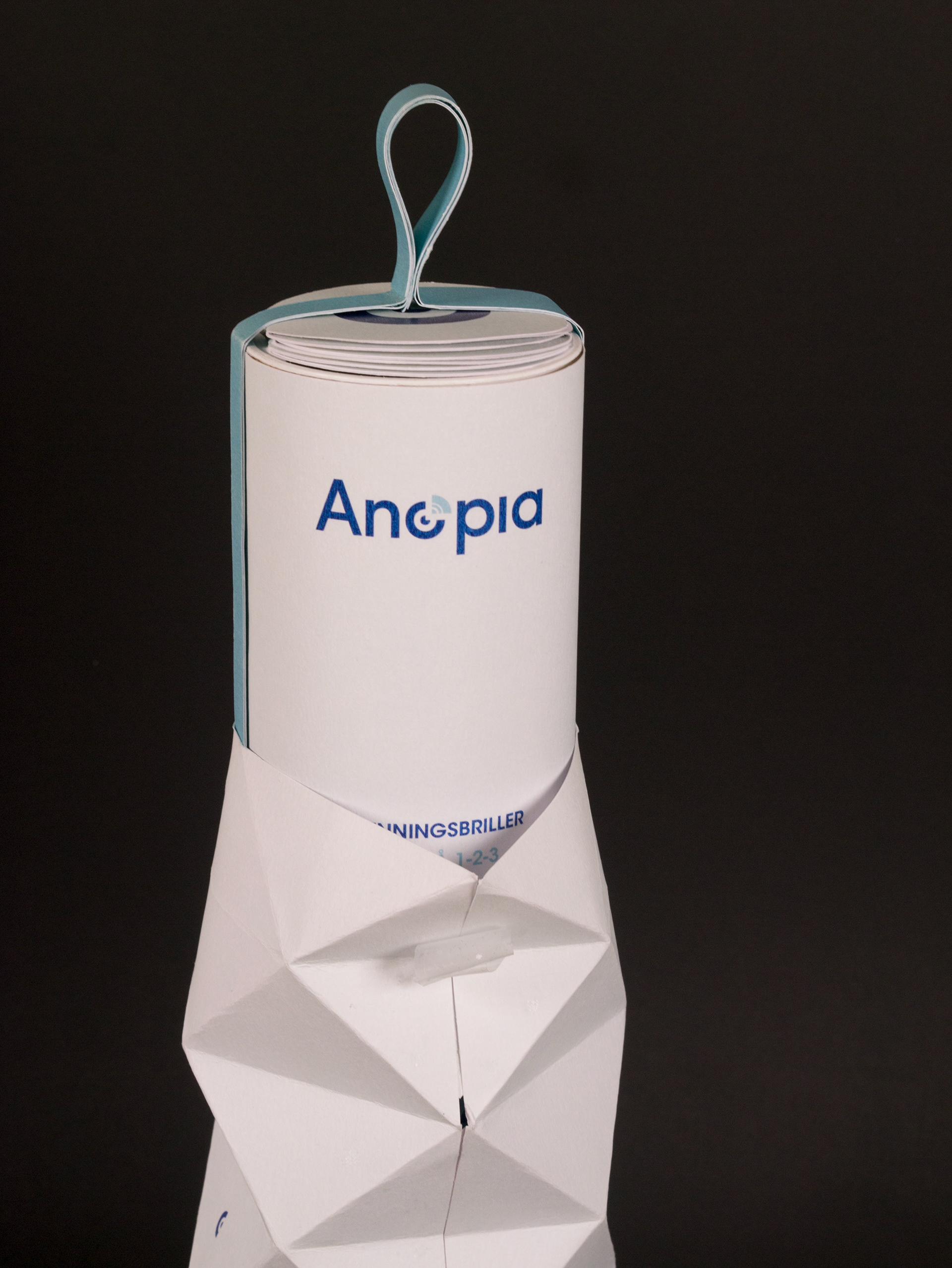 Det følger med en liten brosjyre som forklarer overgangen fra 100% syn til blindhet, og hvordan innbyggerne skal ta i bruk velkomstpakken.